Safety Guidelines
Safety Foreword
Our company takes pride in the quality of its team members, services and operations.  Our operations are guided by an accident-free and prevention philosophy and a sincere desire to eliminate workplace hazards.  We are prepared to take all precautions in order to train and prepare our Team Members to avoid personal injuries, occupational illnesses and damage to equipment and property, as well as to protect our workplace environment. The immediate goal for our organization is to be the best performer in our industry in terms of lost time to accidental injuries at sites. There are three sound reasons for this goal.
No endeavour is worthy if it should cause human suffering through disabling injury or loss of life.
A good safety record reflects the quality of management, supervision, and the workforce. It also serves to promote business, which contributes to the continuing growth and success of our company.
Poor accident experience increases costs, and results in a loss of profits.  Our policy is to accomplish work in the safest possible manner consistent with good work practices.
It is the policy of our company to consider safety and loss prevention important and an integral part of efficient operations.  Every team member is charged with the responsibility of working safely and reporting conditions that could lead to occupational injuries or illness.
It is management's responsibility to provide a safe environment by complying with Company as well as federal and state safety and health standards.  It is likewise management's responsibility to see that safety and health rules and procedures are adequate and enforced, and to see that effective training and educational programs are employed.
Company safety and health guidelines and programs will be developed and current ones revised to comply with changes in policy and/or standards.  Local safety and health procedures will be maintained to cover situations unique to our operation.  Every supervisor will be held accountable for supporting the health and safety program by performing their safety responsibilities and monitoring the work habits of their team members.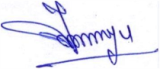 M. K. Singh
Safety Policy
This policy statement reaffirms Sunita Group's commitment to ensure, as far as practicable, the health, safety and welfare of its employees whilst at work, and to have due regard for visiting and neighbourhood members of the public. This is a statutory duty under applicable laws of the country and applies to all functions of the organization.
It is statutory duty of all the employees to undertake reasonable care for the health and safety of themselves and others that may be affected by their acts or omissions at work and co-operate with the company to meet its duties.
We are committed to this policy and we will implement this policy through the safety and health management system to ensure continual improvement, to provide employee education and training, to comply with applicable regulations and to institutionalize the values of safety and health throughout the company.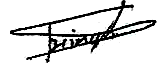 S. P. Singh
Safety Handbook
Click the button below to download the PDF version of Sunita Group's Safety Handbook.